Wedding Flowers – Succulent Inspired
SUCCULENT INSPIRED FLORAL DECOR
I spent a day last week helping a friend who was providing the wedding flowers and decor for the sweetest little wedding. I am by no means good at flower arranging, but I am creative enough and always jump at the chance to document beautiful things! So, I agreed to help my lovely friend Jennifer set up her succulent inspired wedding flowers. This wedding was absolutely gorgeous. The bride and groom chose a unique and magical venue, right in the heart of Williamsburg, and Jennifer's work really brought the space to life.
THE CEREMONY
THE RECEPTION
The wedding ceremony was in a quiet tented courtyard. We set up a few stunning potted plants (that fit the space to a T), adorable tiny succulents and tea light candles everywhere we possibly could. Jennifer carefully lined the aisle with rose petals and succulent leaves making it extra special for the bride.
THE RECEPTION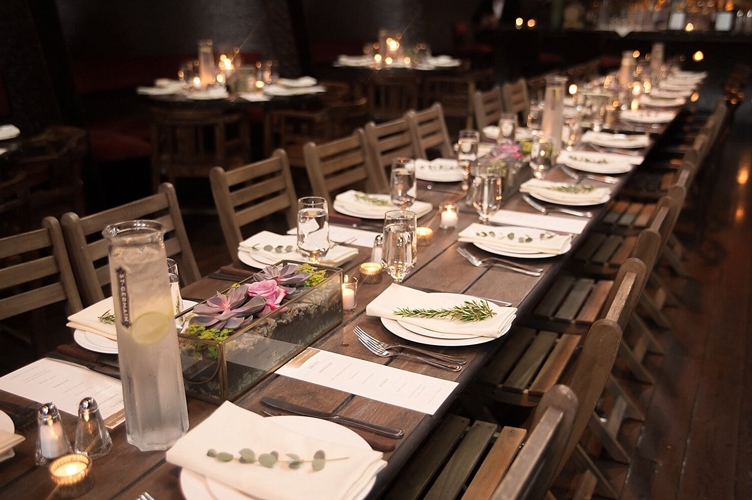 Jennifer crafted each centerpiece, bouquet and garland so intricately using pink roses, red cabbage, succulents, orange leaves and more. I was blown away by the perfect color pallet and with how well the delicate, lush details perfectly accented the intimate reception space.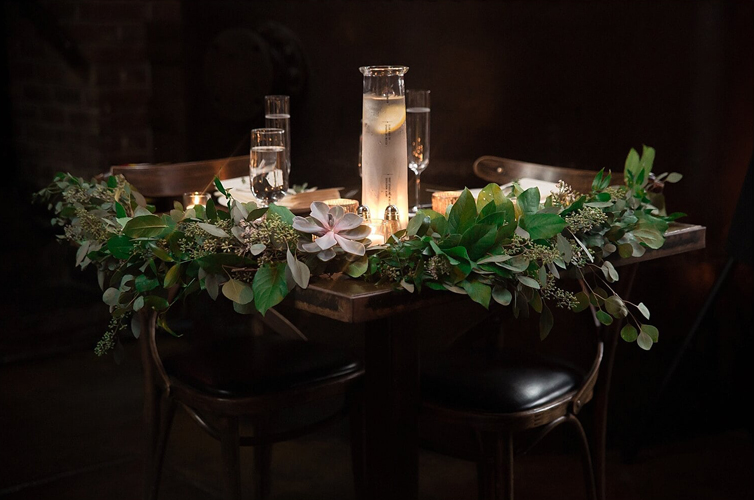 WEDDING FLOWERS
All the details were so sweet and simple, soft fuchsia roses gently nested between happy succulents and sprouting greens, mixed matched candles littering the dark space with twinkly highlights, geometric shapes with hints of gold, and little prehistoric looking potted succulents just hanging out and being cute.
I personally got to help by hand lettering the table numbers with a gold paint pen. The table numbers were actually gold prism picture frames with double panes of glass. How cool, right? I've been seeing similar prism inspired pieces at weddings left and right and I am still complete in love with this look.
Jennifer really put the most elegant finishing touches on everything, including the wedding cake! It was so cool to see her in action, live arranging when it came to the cake. All said and done I am happy I got the chance to "play florist" for a day. I got to see all the details from a whole new lens (pun most definitely intended).
If you fell as in love with this venue and decor as I did, definitely reach out to Jennifer Kraemer for your wedding flowers, My Moon for your venue, and Kali Taylor Photography for your photos, and let this dream team take care of you.
---
---